It was Sunday morning. I knew she would call. As I started to sit down with Steph to share some morning coffee and conversation, I said, "Oh wait. I need to get my phone. I know Jo will call." I fetched the phone. (Funny how I just had to use the word "fetched" there.) Steph and I drank our coffee and chatted about the day and what we wanted to accomplish. Well, really it was about what SHE was going to accomplish.
The screen on my phone flashed and caught my eye. "How the hell did that happen? I missed her call!" Oops. The ringer was turned off. Oh well, I called her and it was on, right out of the gate, no hesitation!
And she said…
"Ok, I just have to say this right now. You are not the same. What's wrong? Did I do something? Are you mad at me? What is going on with you? Are you sick and not telling me? I know something is wrong because you are not even putting videos on Facebook anymore!" Yes, she does ask that many questions in a single breath before you can answer any of them.

Well, there are two of 'em. Yes, two sisters. Funny thing is, the other one had asked me if I was ok when I spoke with her earlier in the week.
After all of the questions of "is it this?" or "is it that?", the only answer was, "I just have not taken good care of myself and I feel like sh*t." More questions. "Did somebody do something to you? What do you mean? Are you sick?"
Much like our cars cannot run without gasoline – and not just gasoline, but the "right" gasoline, our bodies do not function well without the proper nutrition. That nutrition includes good and healthy foods, plenty of water, and some exercise. I was not doing any of it.
Junk food, candy, lots of coffee, and sodas were what was on my mind most of the time. Oh and burying my face into movies and pointless TV on a regular basis. Not reading the books I normally read. Not listening to the uplifting and positive recordings that I normally listen to. Poison on top of poison on top of more poison changes a person … in a VERY SHORT time.
What happened? Do I know better? Hell yes, I know better! Steph has been asking me for the past few months if I was ok. I always replied, "Yes, I am ok." Then she would ask, like she didn't believe me, "What's wrong?" My response, "I don't know." Have you ever given that answer?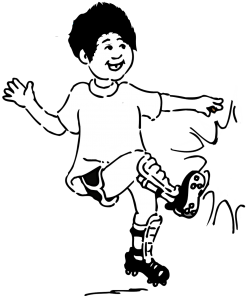 Now, this is not a permission for my sisters, or anyone else out there, to kick my butt, but I am glad it has been officially kicked. It's one thing when those you live with notice something is off balance. They often give you a hall pass until you work it out. But when I was confronted with those questions and I HAD to give an answer, I had to go deep and be a bit vulnerable. That is not a comfortable place for me.
But it worked.
The "kick" worked. I mulled my response around in my head for the better part of the day and decided to take my own advice. If you do not like the results you are getting, change your actions. Go to the source and fix the problem.
Remember this:
The way you take care of yourself, all of your Self, impacts every nook and cranny of  your life. How you feel. How you communicate, How you respond to people and situations.
Change starts when you do.
I was on a daily call this morning and the facilitator asked a familiar question. He did what most of us coaches do, he suggested that we ask ourselves the question …. AND, answer it. We let ourselves off the hook too often with the canned "I don't know" answer that we toss out when we do not want to face and FIX what is happening.
The facilitator was speaking primarily about business when he asked the question today, but it applies to every part of our life. Here goes. Ask yourself this question … AND, answer it.
"Why are you not doing what you already know how to do?"
Do not give yourself a fake or easy answer. Get to the cause. Then take the necessary actions that are needed – remember, different actions than the ones you were taking that got the results you didn't want.
I posted a quick video with a bit more info on Facebook. You can watch it here. Take a look at where you are in every area of your life. Is it where you want to be? If not, change it. You have the power to be, do, and have anything you desire … if you desire it enough. Allow. Grow. Evolve. That's the way to A.G.E.
2016 will usher in soon and I have big plans. I not sitting on them any longer. Be sure you are on my mailing list so you will know all of the details as they unfold.  You can sign up right here.
Remember:
Dream Big.
Believe in yourself.
Do the work!
That's it for today.
Deb Bennett
P.S. Remember to sign up to receive the latest happenings. You can sign up right here.
P.S.S. If you found this info helpful, be sure to leave a comment in the comments section below. Please share with your friends and on social media.